Ocean Science aims to effect a wave of change
Maggie Boyle
Senior Multimedia Journalist
[email protected] | @MaggieFBCNews
The Pacific kicked off the global consultations for the UN Decade of Ocean Science 2021-2030 last week in New Caledonia.
Labeled the zero SDG, the UN Decade of Ocean Science aims to develop science around oceans and inform national, regional and international policy.
USP's Head of Marine Studies, Dr. Stuart Kininmonth says the ideal outcome is to collectively effect change given the deterioration of our seas. (Listen here)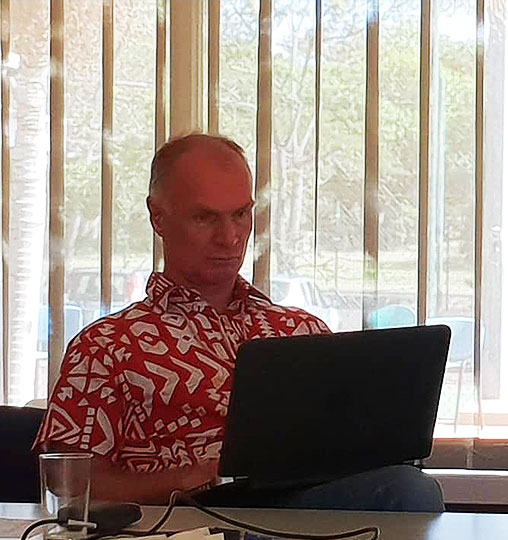 "Essentially a consolidated and pretty much uniform response to certain policy frameworks, for instance, the amount of coastal fishing, the engagement with industrial fishing fleets right through to dealing with pollution from plastics right through to fertilizers, pesticides and that sort of thing."
Dr. Kininmonth says if scientists can get organized, we can expect a better response to the pressing issues facing our oceans.
USP's Head of Oceania Centre for Arts, Culture and Pacific Studies Cresantia Koya Vakauta whilst presenting at the consultations highlighted the importance of the ocean for Pacific communities and its inextricable link to culture and tradition.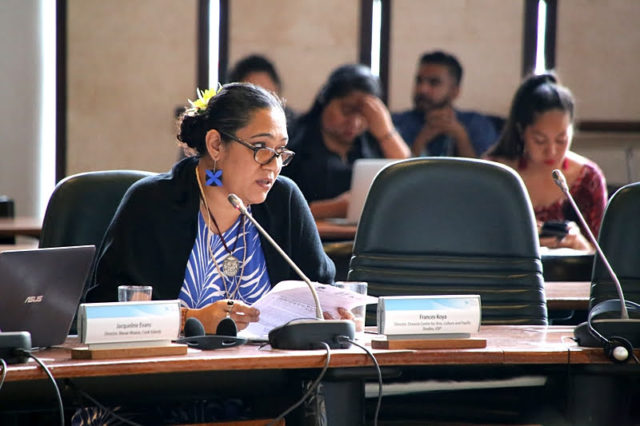 "The challenge will be at the intersection or disconnect between western science and what people perceive as indigenous science because one is considered soft science and convincing people of the value and the complementary nature of indigenous knowledge in this broader conversation about ocean science, healthy safe oceans and healthy safe planet and the basic survival of our region means we have to fight even harder to get our voices into the documentation."
The first of nine global consultations was held last week in Noumea, New Caledonia to inform the UN Decade of Ocean Science.
Link to audio here: https://www.fbcnews.com.fj/news/ocean-science-aims-to-effect-a-wave-of-change/
Division
Geoscience, Energy and Maritime
Pacific Community Centre for Ocean Science (PCCOS)